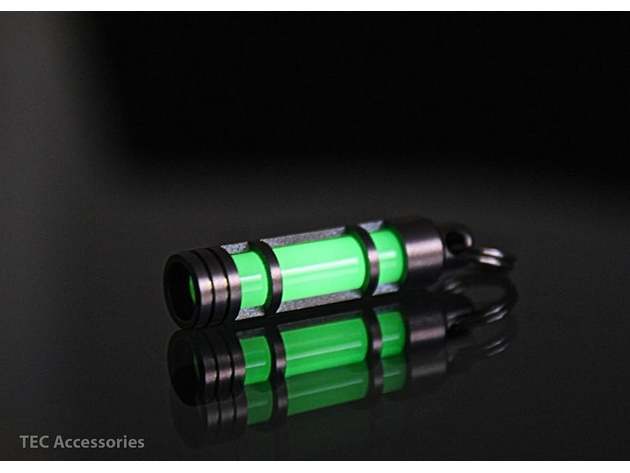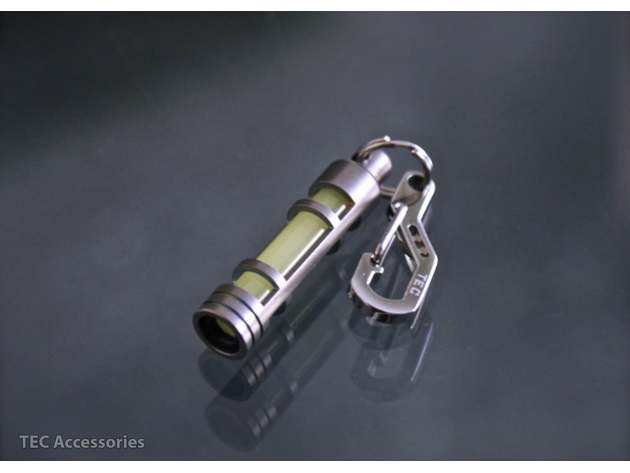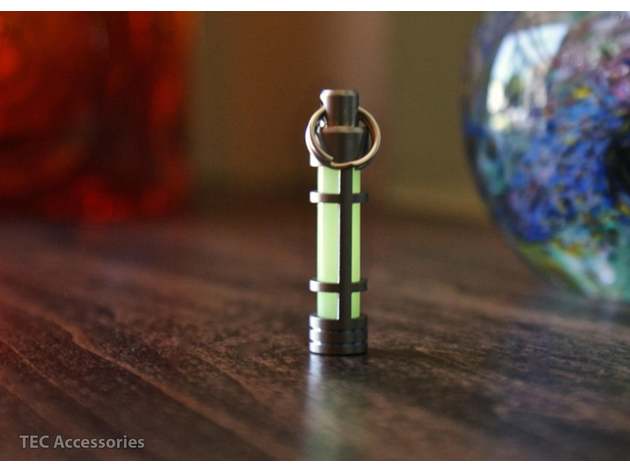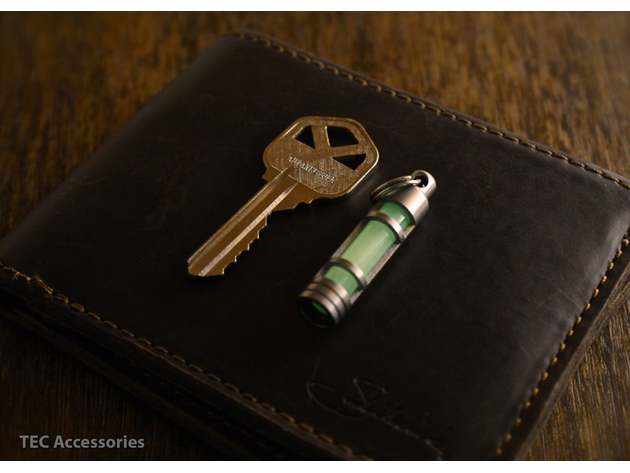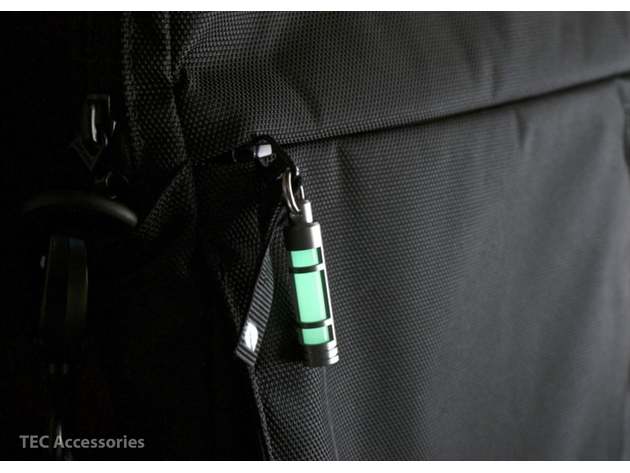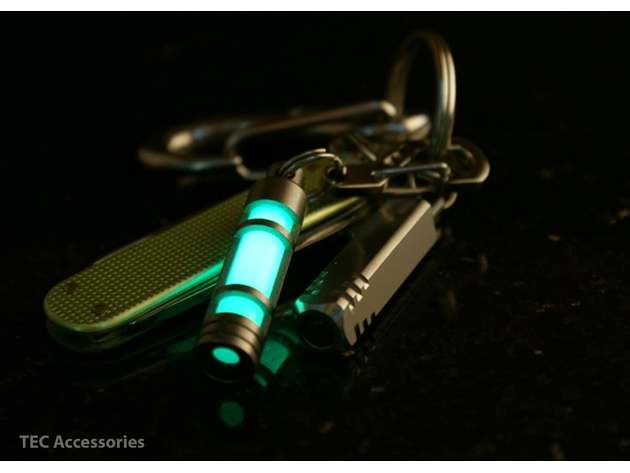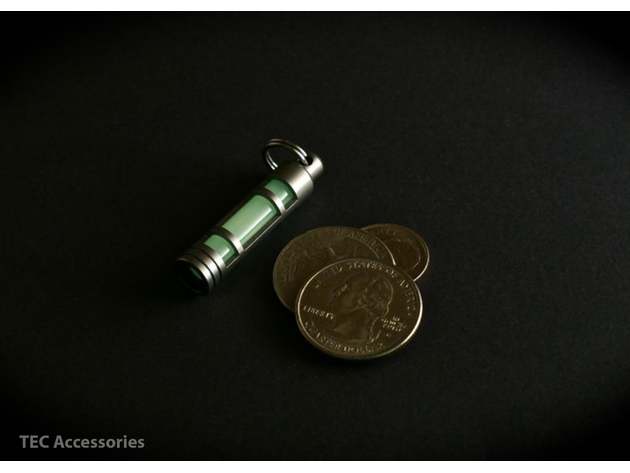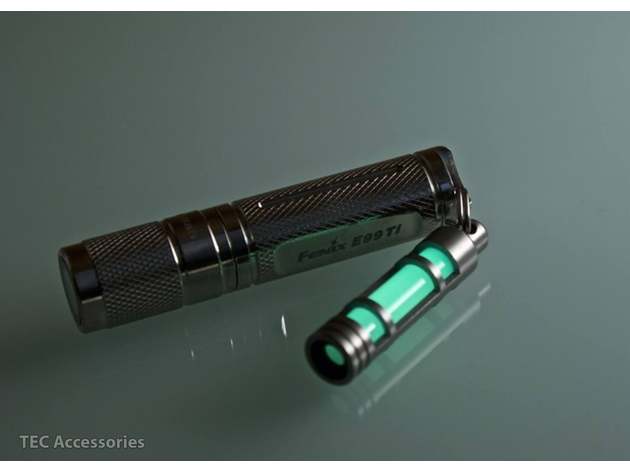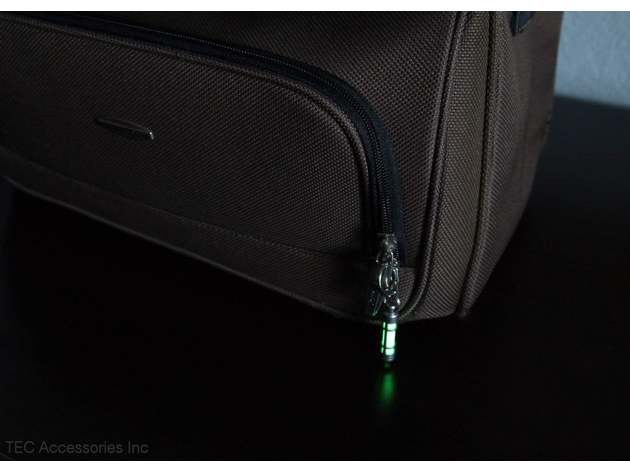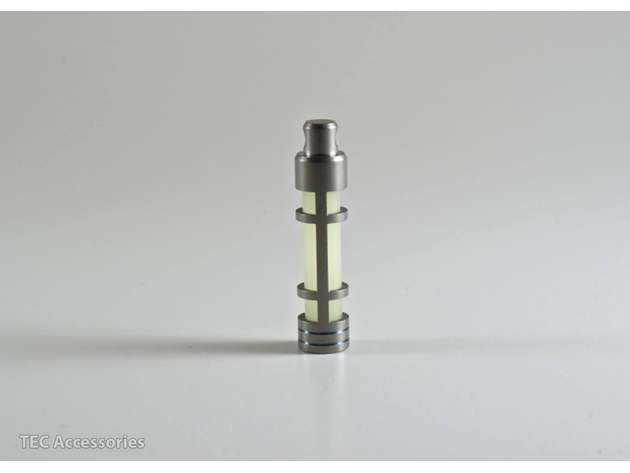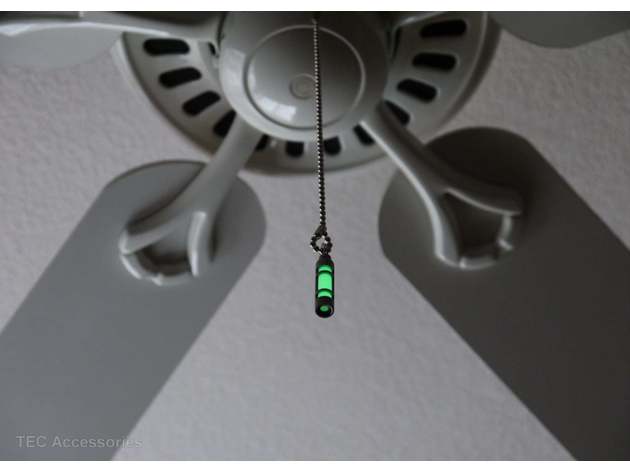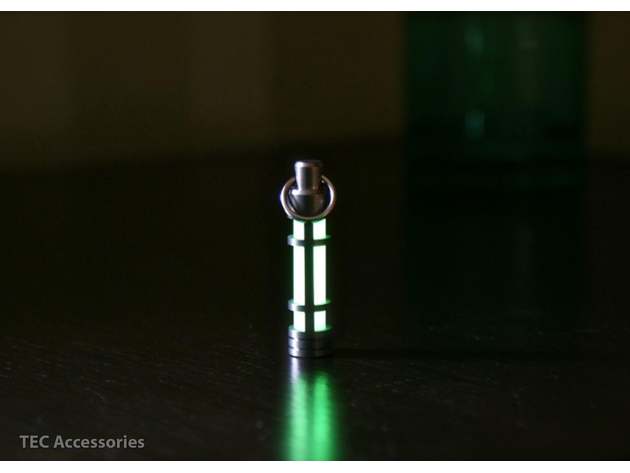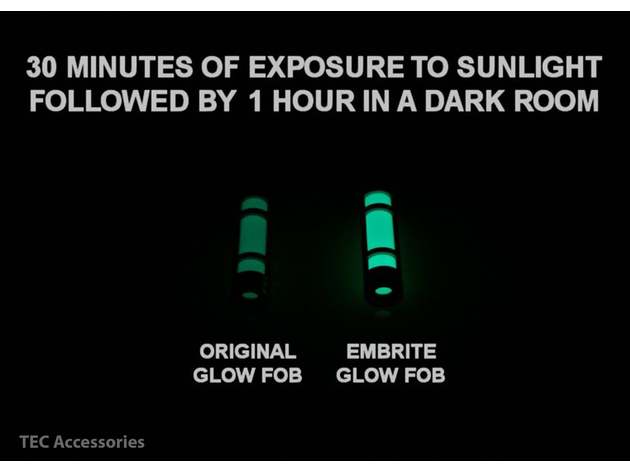 TEC-T3 Titanium Embrite Glow Fob
by TEC Accessories
Specs
No everyday carry is complete without the perfect premium keychain accessory. The T3 Series Embrite Glow Fob is the titanium version of our unique glow-in-the-dark (GITD) keychain fob, now manufactured with our proprietary Embrite glow pellet. Embrite is the TEC Accessories proprietary glow technology, affording the brightest, longest lasting 'glow-in-the-dark effect available in a tiny, rugged Glow Fob. The pellet is mounted inside the ultimate metal: a protective 6Al-4V titanium housing with a uniform bead blasted matte finish. Strong, lightweight and corrosion resistant, this fob will last longer than anything on your keychain.When exposed to sunlight or UV light, the proprietary Embrite pellet will glow for hours... the longer the exposure time and the higher the light intensity, the longer and brighter it will glow. Glow times can last as long as 12 hours! This cutting edge technology will outlast and outshine anything on the market.
Your keys are essential to your everyday routine make them stand out.

TEC-T3 Glow Fob Features:
Titanium construction

Bead blasted

finish
Cutting-edge Embrite technology will outshine anything on the market (up to 12 hours when exposed to sunlight/UV light)
Perfect for indoor and outdoor use
Twice as bright as our original glow fobs!
What you get:
(1) T3 Series Embrite Glow Fob

(1) 11.1 mm [7/16"] diameter split ring

(1) Snap clip for attachment to other items

Packaged in a foam-lined case
Specifications
The T3 Series Embrite Glow Fob consists of a custom manufactured glow pellet inserted into an outer metal housing for protection and durability.
Housing:
Material: 6Al-4V Titanium
Finish: Bead Blasted
Outside Diameter: 9.0 mm [0.35"]
Overall Length: 40.0 mm [1.58"]
Total Assembled Weight: 4.5 grams [.16 oz]
Internal Glow Pellet:
Proprietary Embrite Compound
Outside Diameter: 6.35 mm [1/4"]
Overall Length: 28.6 mm [1-1/8"]
Glow Color: Green
Properties
The process used to provide the desired glow feature is based on a charge/discharge cycle. You must first charge the internal pellet with light, which is then stored and slowly discharged. In order to achieve the best possible results from your unit, please review the following tips regarding light exposure and charging times.
The proprietary Embrite glow pellet is manufactured using a "trade secret" process and the brightest glowing material available anywhere on the planet to ensure we provide the brightest glow pellet possible. The pellet itself charges most effectively when exposed to the UV portion of the light spectrum. Sunlight does an excellent job as a charging source, as well as UV lights and CFL bulbs but the material will also absorb an appreciable charge when exposed to indoor room light. Increased exposure time to a light source will increase the initial brightness of the glow and extend the time the pellet remains glowing.
A pellet that is charged in ordinary sunlight or room light for an extended period will have a noticeable glow when the lights are turned off, and will diminish gradually over the course of several hours. Although the glow intensity will fade considerably over a long duration of time, it is not uncommon to still see a recognizable glow after 8-12 hours, especially with dark-adapted vision. This charging and discharging cycle can be performed an infinite number of times. It is important to note however, that if you view the glow fob in normal room light IT WILL NOT GLOW! It must be dark in order to see the glow effect.
The TEC Glow Fobsare designed to allow easy replacement or exchange of the glow pellet by simply removing the o-ring at the end of the housing. This allows you to change the green glow pellet to one of ouraqua replacement glow pellets.
Shipping
Ships to US
Expected Delivery: Dec 16 - Dec 20
Terms
Returns accepted within 30 days of shipment for orders within the Contiguous US.